About Me
Gordon Williams
Often misunderstood i am a man living with a range neurological disorders that include Tourette Syndrom
e, ADHD, OCD, ASD, SPD and PTSD.
I am often described as being open and honest as i share a warts and all insight into my life with these conditions, although my wife would describe me most days as a hyperactive naughty 46 year child.
"The more you know the more you understand"
My posts are aimed to educate and give deep insight into the world around me and inside my head.
Please don't take offence from my unique view of the world or the tics sha
red in my posts.
I have a passion for raising awareness and understanding of hidden disabilities and the lack of understanding and often ignorance toward them and the diary of my school years gives great insight into the life of an undiagnosed pupil.
Diary of an 80's Neurodiverse Schoolboy
Through involvement at University, Charity, social media and now this website i aim to raise awarness and educate people of the daily trials and tribulations and often humorous times of living with a group of conditions that work together to create something quite unique while at the same time having a lot in common with other disorders.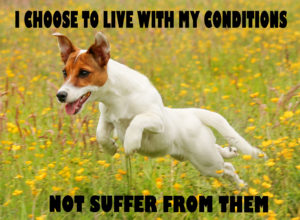 Having learned many techniques to help me navigate through this often crazy world carrying the vast range of Tic's, obbsessions, sensory issues memory dysfuntion and many more problems that come along.
I use this knowledge and experience via peer support and worskshops to help others find their own techiques.
My diagnosis is a work in progress as well as my gathering of knowledge an
d research.
I use creativity daily in various forms, the therapitc effect helps me to cope with the world.
I have found that music gets me through the day, the gym gets me out the door and photography gets me out of Town.
My photography has become a passion that i am proud of and hope it ins
pires others to get creative please check out the Gallery or follow the links below to see more pictures from my travels.
For a more in depth narrative on my life My Neurologically Challenged Journey
Gordon Williams
https://www.facebook.com/GordonWilliamsStreetPhotogaphy/
https://www.pinterest.co.uk/Scorpiodog/
check out the blog https://neurologically-challenged.co.uk/blog/